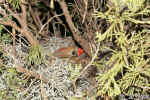 A Cardinal, in a bush 3 feet off the ground, 1 foot from the house, sitting on 3 eggs (3-28-06)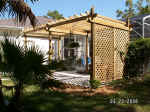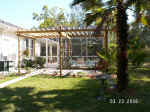 The new pergola (arbor). Thanks Ed!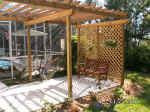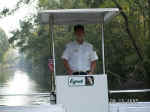 My job at the Wildlife Park


A Homosassa Sunset

Polly

An old gulf town

Cedar Key Arts & Crafts Festival

Cedar Key

A neat B&B

A great open-air restaurant

First UMC of Homosassa

The excellent choir

Pastor Mark Whitaker

Neil's B'day cake

How 'ya like the new duals?
Ice from the sprinklers

A LobsterGram from the kids for our anniversaries

K at the Crystal River Manatee Festival

The Skyway Bridge over Tampa Bay

A Pelican scans Clearwater Beach

A new laundry cabinet

New windshield on the Virago

Restroom doors... Get it?

Where we goin'??

This is nice!

Ahh!!! Relaxing...

Headin' to the Gulf

Gotta flush out the salt water...

The driver roster

What have I gotten myself into??

All strapped in

What do I do now?

They had to pry my fingers off the wheel!

I went 121.53 mph!

Willow thinks it's pretty nice here

The boat's finally ready to launch

The Fiero's tagged and in service

We finally got the sundial placed

Karen & Karin at the Old Homosassa Seafood Festival